FS filter system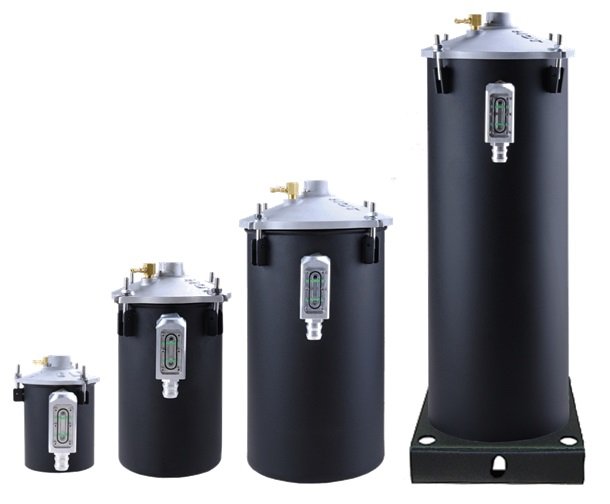 GLW filtration system is suitable for installation in the engine and hydraulic applications. To choose which type of filtration system is that the amount of engine oil tank being determined. GLS bypass filtration system is a system that the oil from the pressure points around the engine intake filtration systems to clean the dirt in the engine oil, and then clean engine oil tank by gravity around the back. GLS filtration systems can be installed in construction machinery, military vehicles, trucks, boats, marine machinery, industrial machinery, and so on.
GHH flow filtration system

GLW flow filtration system is able to clean a wide variety of oil-inclusion of hydraulic oil, compressor oil, transmission oil, engine oil, and the like. GLW flow filtration system clean 120 liters of oil per hour. GLW flow filtration system is the use of stainless steel and brass are manufactured, making it yet durable and corrosion resistant.
RCI fuel purification system

RCI Technologies fuel purification technology is based on two principles known fuel separation, centrifugal and cohesion. These two principles will be to get rid of the water from the fuel and other pollutants, eliminates fuel filter clogging and reduce fuel filter replacements.
RCI's fuel purification technology through three stages of the purification process:
Stage 1 - when the fuel enters the purifier, the speed will greatly slow down the separation of any water with fuel and other pollutants, instead of emulsion fuel. These contaminants will accumulate and can settle at the bottom of the fuel purifier until cleared.
Stage 2 - fuel through three perforated baffle, through droplets coalesced way, stop any particles and attract water.
Phase 3 - the fuel filter through condensation, water droplets and particles are removed at this time, leaving a clean fuel.
Laboratory testing and oil analysis
Experiment with a recognized company, we are able to provide customers with one-stop solution, from the old oil recovery services to oil analysis service. Oil analysis is necessary, to ensure that the recovery or filter within the specified range into lubricating oil and hydraulic oil suitable for
further use.
Consulting and advisory services
According to customer requirements and issues lubricants and hydraulic oils they are facing, we trained engineer can design and tailor a filter system to comply with and satisfy customer demand.
Our customers can design the system comprising:
Hydraulic oil filtration system
dewatering systems
and more ...