There are no translations available.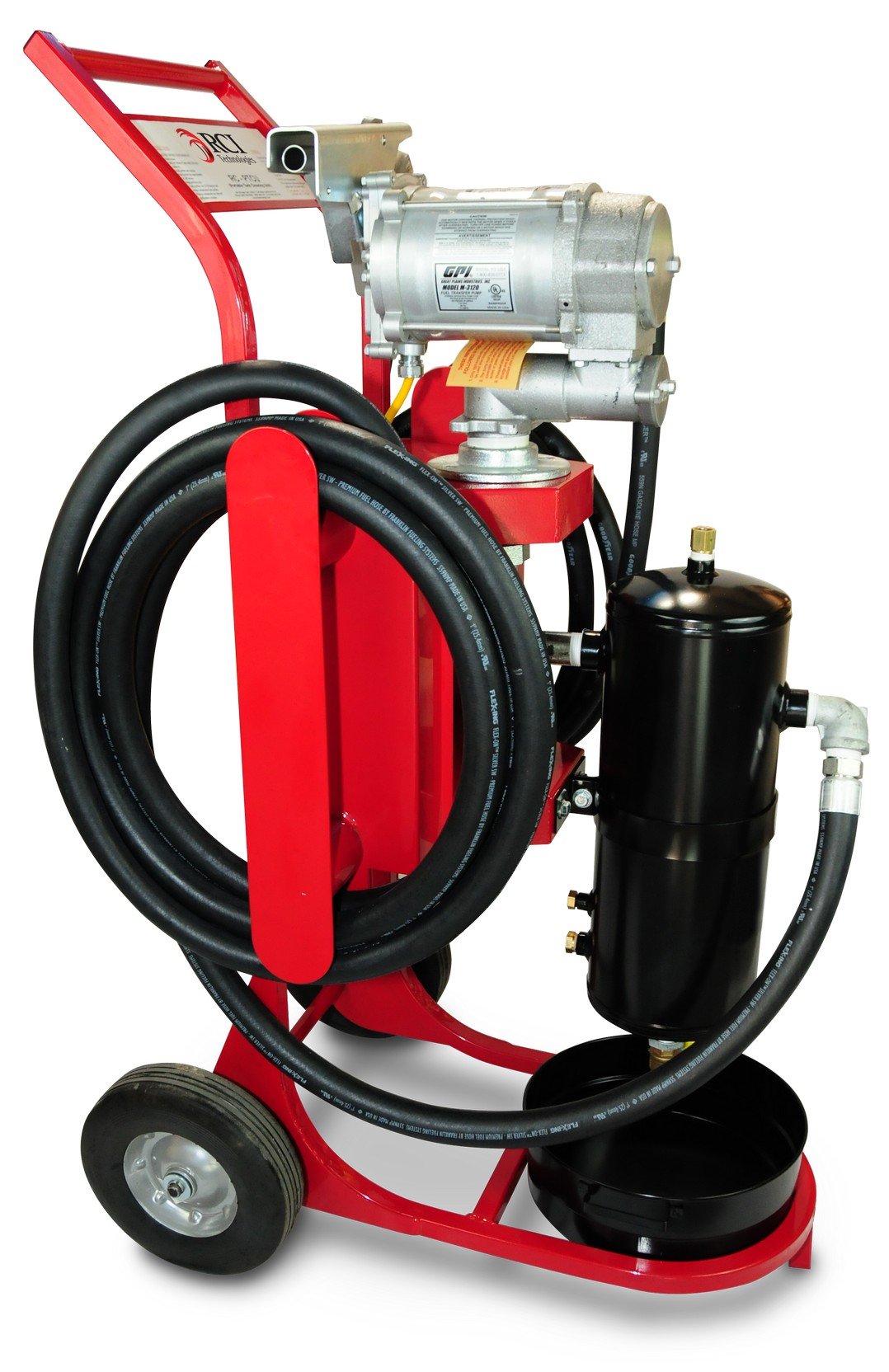 The PFPU-25 is a 25 gpm portable contaminant removal system for use in both above- and below-ground fuel storage tanks. It is designed specifically to remove water and other heavy contaminants common to stored diesel fuel and will fit through doorways and up stairways. It can be used in almost any location, from rooftop to shipboard.
The PFPU-25 is factory preassembled and consists of an RCI FP 1000 fuel purifier, a self-priming pump, a UL-approved motor, a portable hand cart, and suction and return hoses. It utilizes RCI's patented fuel purification technology and is used as primary fuel purification, with the ability to remove up to 99.8% of free water and up to 95% of other heavy contaminants, down to approximately 10 microns.
For advanced filtration, we offer the following options: bag filter for sludge removal, high-efficiency fuel filter, three-phase fuel coalescer with a 99.5% single-pass water removal efficiency, and power upgrades.
SPECIFICATIONS:
Flow Rate: 25 gpm
RCI Purifier: FP 1000
Water Removal: up to 99.8% of free water
Particulate Removal: up to 95% of heavy contaminants
Dimensions: 50" H x 22" W x 31" D
Drain Port: 1/2"
Motor Max Pump Pressure: 78 psi
Motor Horse Power: 1/3 hp
Suction Hose: 3/4" x 20' detachable suction hose
Manual Shut-Off Nozzle: 3/4"
Power Requirements: 12/24 VDC, 50 or 60 Hz, single-phase
Power Cord: 25 foot
Weight: 170 lbs.
Options: Bag filter for sludge removal, high-efficiency fuel filter, three-phase fuel coalescer, and power upgrades