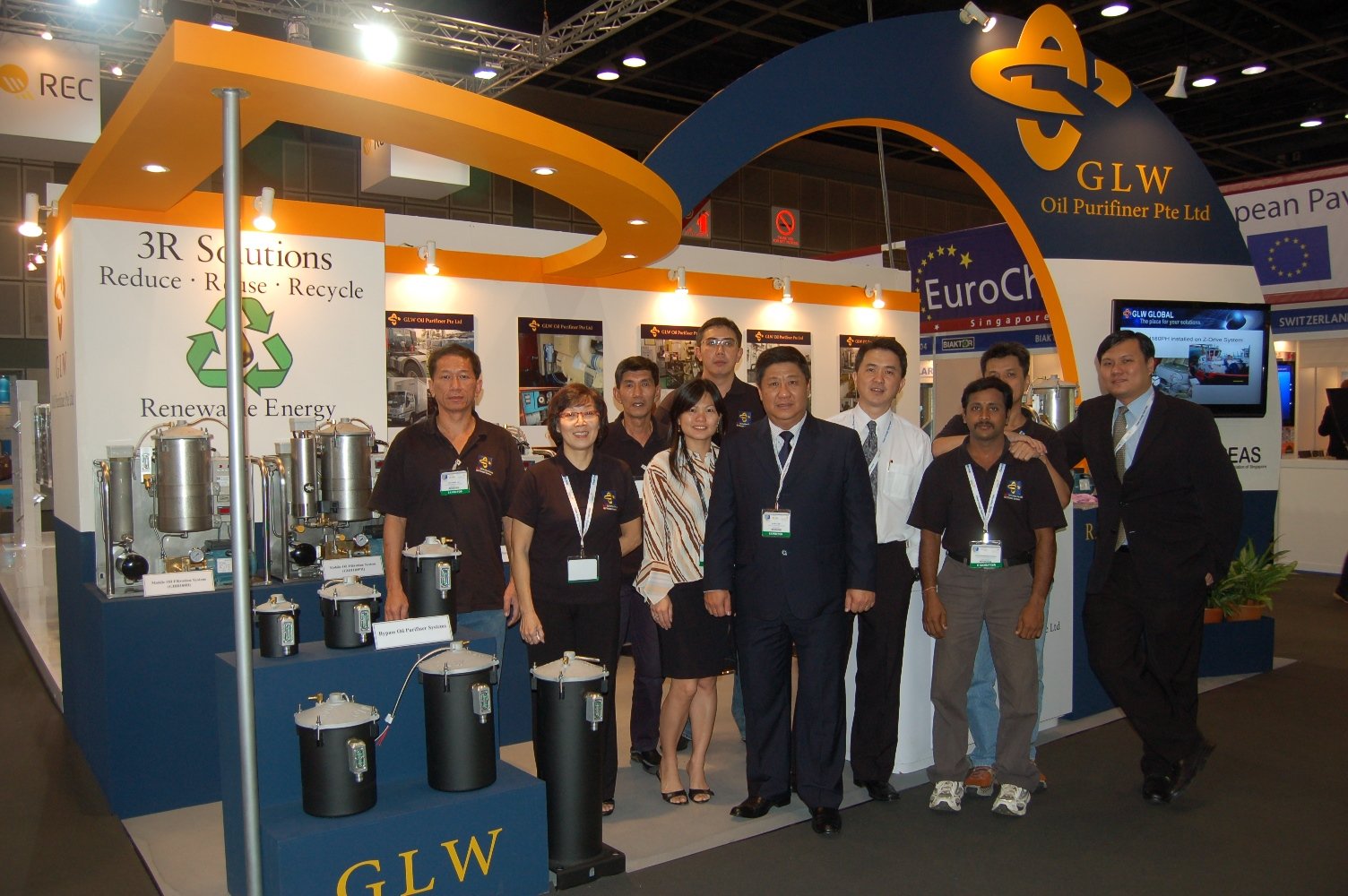 A turn-key solution provider in oil and fuel filtration systems since 2003, GLW Oil Purifiner Pte Ltd was initially formed as a distributor for oil filtration systems. Through many years of painstaking research and development, the company has developed its own range of oil filtration systems, FS & GHH filtration systems, suitable for almost all types of lubricating and hydraulic oil.
In today's environment conscious society and depleting fossil fuels, new oil purchases and waste oil disposal have become increasing onerous and costly. GLW systems are able to prolong the lifespan of lubrication oil by removing the solid, liquid and gaeous contaminants from the oil. Whilst keeping oil clean during operations, GLW systems also help to reduce engine and system wear, thus reducing maintenance costs significantly. GLW's oil filtration systems can be applied to any applications in major industries such as Marine, Offshore, Logistics, Transportation, Mining and Heavy Industries.
Services to customers ranges from sales, servicing, installation of filtration systems, oil analysis and system design. GLW has helped many companies tackle their fuel and oil related problems and is successful in helping corporations and organisations achieve substantial savings in their operations and maintenance costs.
Based in Singapore, GLW Oil Purifiner has strong presence in Asia Pacific and Europe through a network of distributors and dealers. In the quest to service its customers globally, GLW is aggressively expanding its sales and service network of distributors and representative offices in the region and beyond.
With our commitment to expand our business globally we have opened our Manufacturing site in Taiwan on 2017.